Error Only Email can help customers who manage one or more Spanning Backup for Office 365 tenant by enabling external workflows for systems like BMS, ConnectWise, and Microsoft Power Automate. Any service that can take action on an inbound email can make use of Error Only Email.
Configuration
To configure the service open Spanning Backup for Office 365 and navigate to the Settings tab:
Click Services.
On the Services page ensure that the feature toggle is turned on.
Click Add+ to add a new email address.
Finally, click Send Test Email to send a test email to the addresses in the list. This is useful for workflow testing.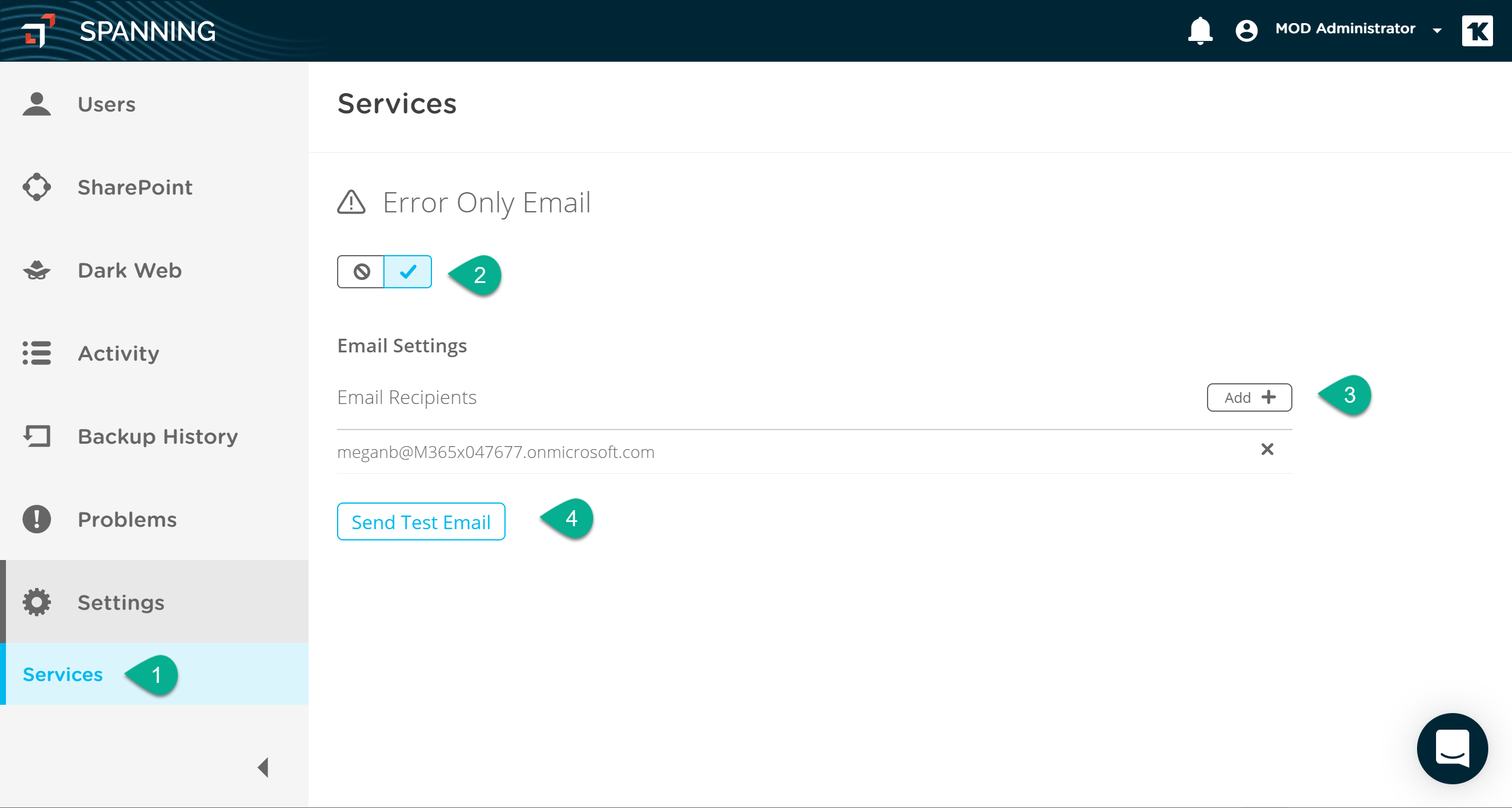 Note: Currently this feature send only 5 messages per day. Later features will allow configuration of this value.