Yes, Spanning puts you in control of the fields that need to be anonymized. Spanning gives you the option to overwrite specific field values during sandbox seeding. You can choose whether you want to overwrite the field values with random (unique) values or specific values. You also get the option to save the selections as a preset so that you can reuse them for future sandbox seeding operations.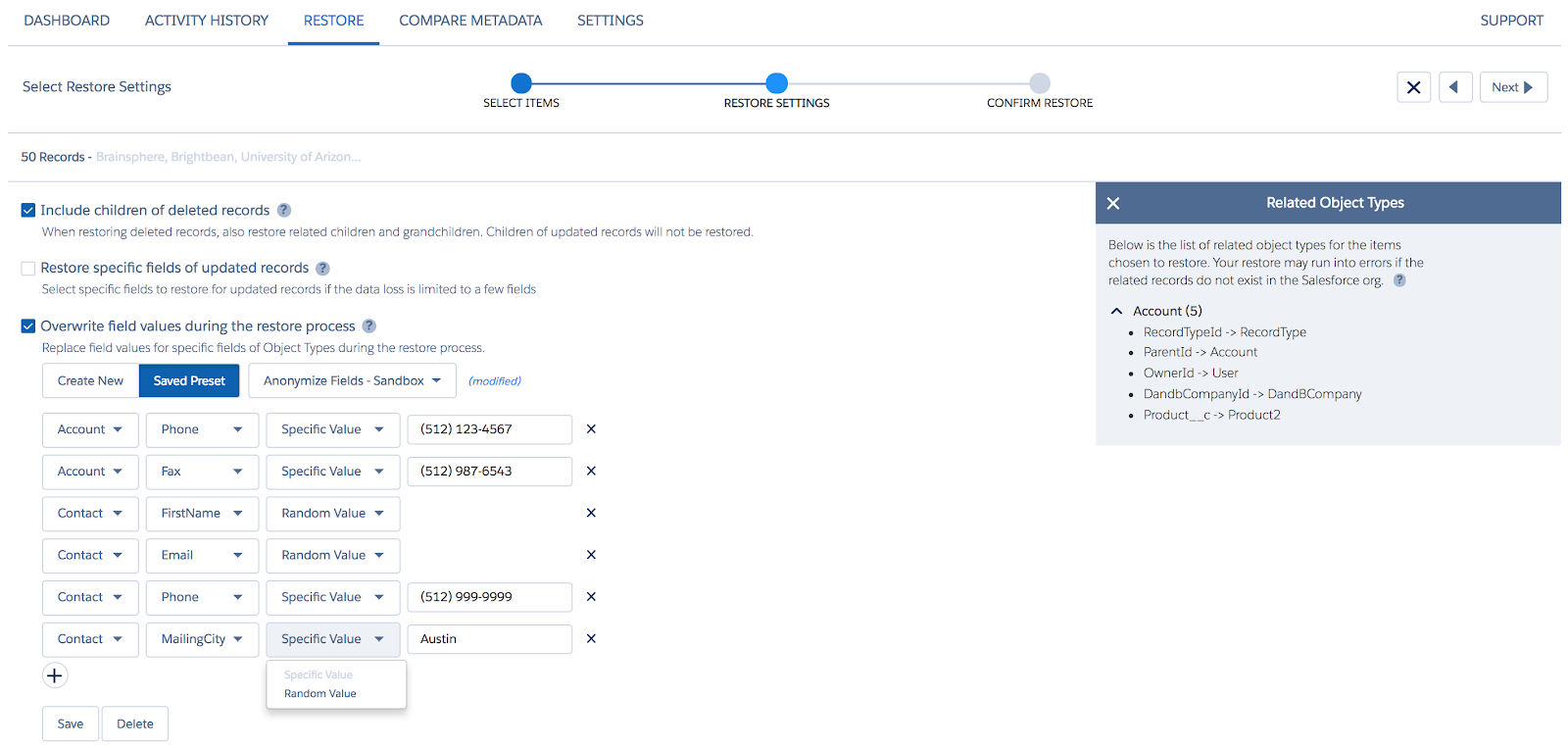 To anonymize data using overwrite field values during sandbox seeding, follow the steps mentioned here: How do I perform a cross-org restore?

If you have any additional questions, please reach out to Spanning Support.